Its been a busy last couple of days with so many fun experiences. Each day brings new challenges to overcome. Even little things can seem big on a boat and take time to fix or resolve. I read other cruising blogs and they usually show pictures of the latest repair job. Gayleen made me promise not to post pictures of my newly repaired tooth so you are spared.
We left the North Palm Beach Marina bright and early Saturday morning. With some assistance from our new friends Tom and Nancy we gently pulled out of the slip and made our way to the fuel dock to top off the tank. We looked at the gas pump and saw the total for the previous fill up. It was $3,007.00!!! That kind of makes you feel good about having a sailboat. I can't imagine what took that much and how fast they burn it up. With full tanks of water and a full tank of fuel we were on our way South to keep learning and having fun. We decided that it was time to take Pearl out to the open ocean to have a little fun with the big white sheets. We timed the Palm Beach channel so we could go out in slack tide and it was so nice to see nothing but blue ocean.
It was fun to see schools of flying fish cruising just above the waves. They pop up and fly for a while then disappear just as fast. There was also a pod of dolphins playing beside us.
We raised the sails and Gayleen did great at the helm.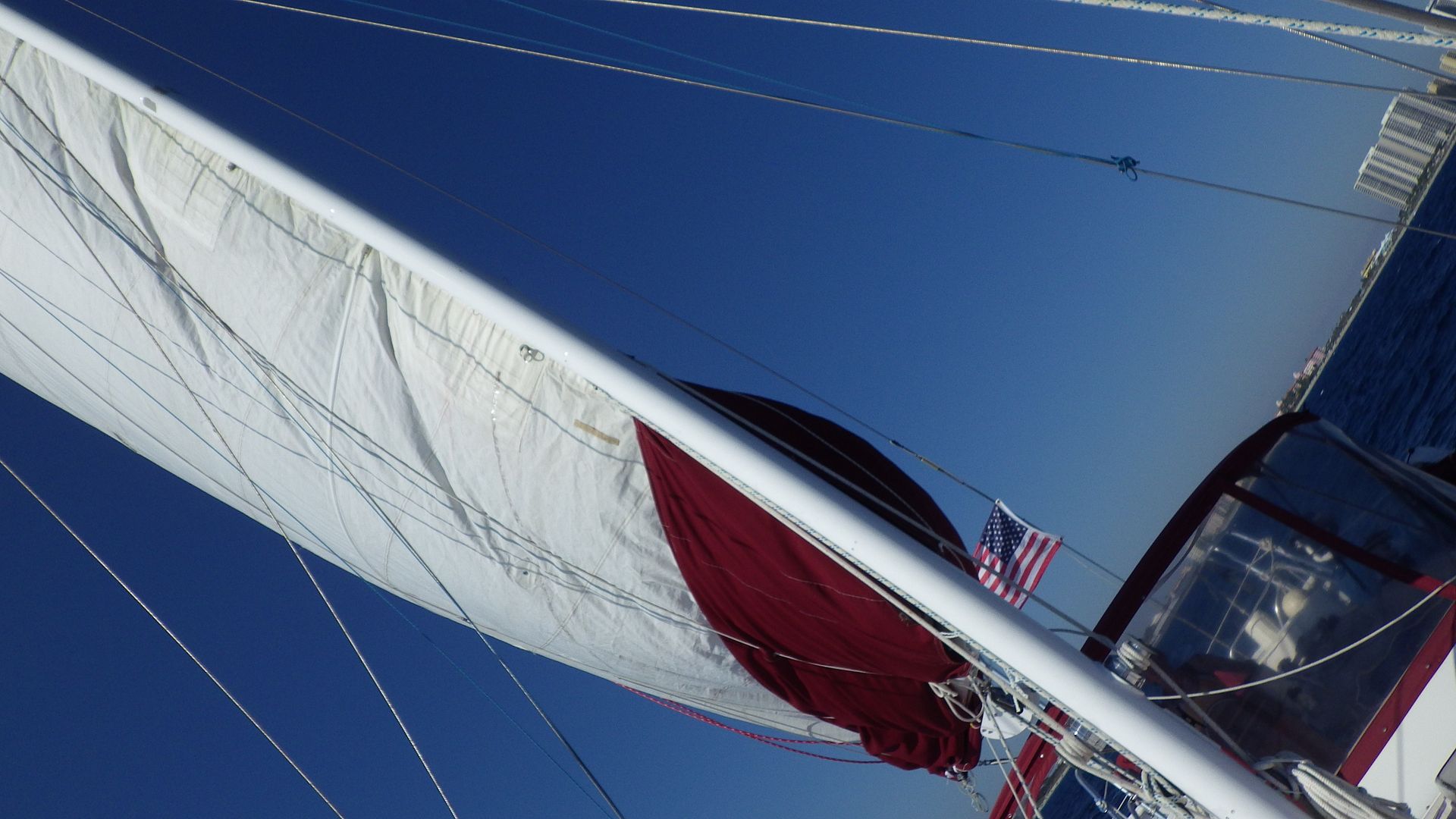 No we weren't heeling over that far. I guess the cameraman was slightly off.
The gulf stream was less than 3 miles offshore so we couldn't go far. We did a few tacks in and out to get the feel for Pearl then decided to head back in for the day and head further South down the ICW.
Of course there is never a dull moment and I seemed to have cut the corner from the main channel onto the ICW a weeee bit early. I was enjoying the scenery when Pearl came to a HALT. We ran aground..all I can think of was we went from the highs of free sailing in the open ocean to SHIPWRECKED in the ICW. After we looked up the number of Towboat US which is the boating equivalent of Triple A, I decided to do a little throttle work to see if I could remedy this situation. One of our friends at the first marina just said rock the boat and then back it up and the prop will dig a channel in the soft bottom. It worked!!! We backed out after a few minutes and headed back to where we should be. That WAS a close one.
On our way we saw some very elite marinas. Pearl could be used as a dinghy for some of these mega yachts.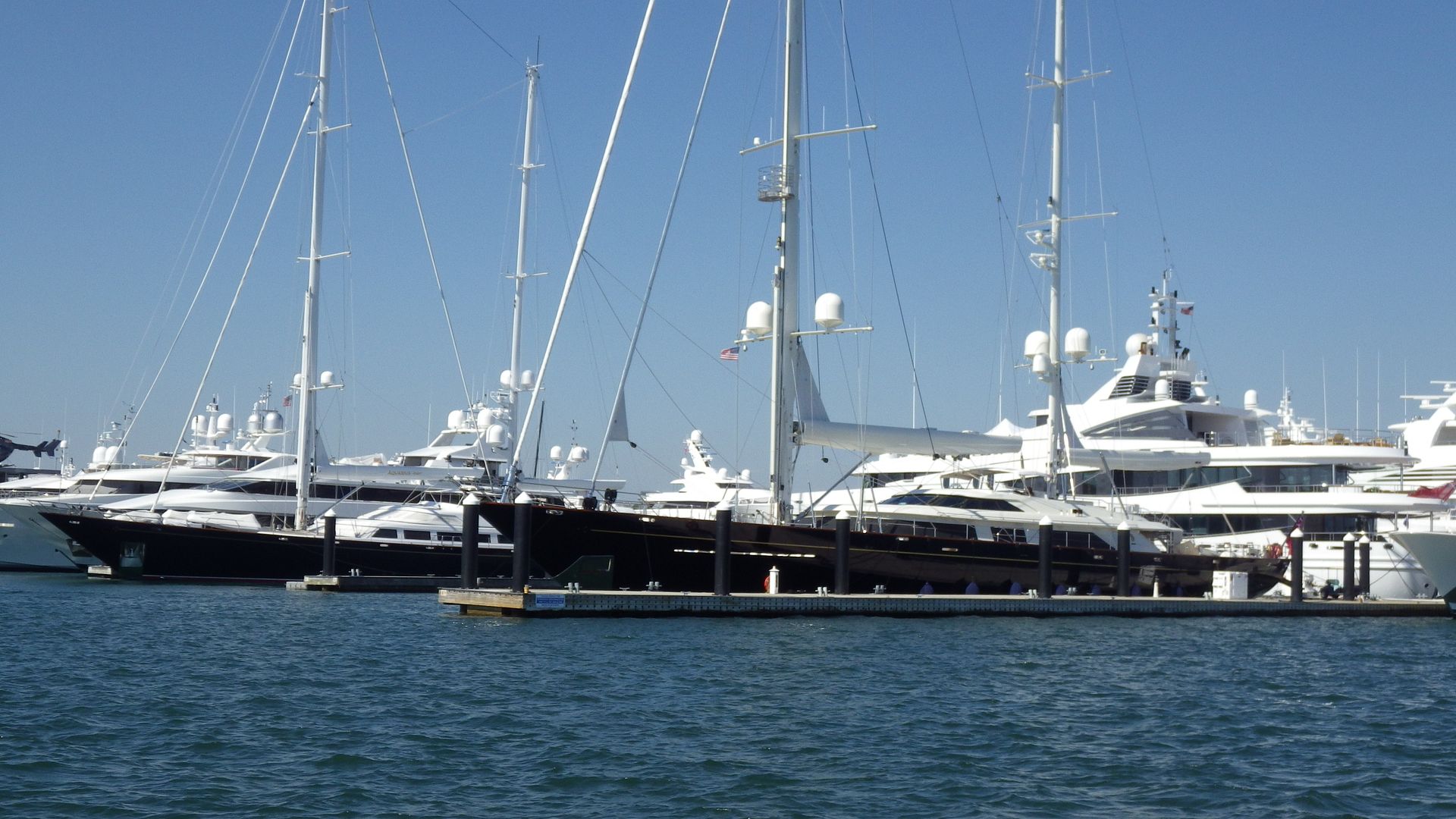 Several drawbridges later we reached the anchorage we were headed for in Lantana. We had the place to ourselves and we anchored just off a bar/restaurant that had live music until about 11 PM. We got the show without paying a cover. It was a calm night and we relaxed. We couldn't tell which was nicer, the sunset or the moonrise which occurred within 15 minutes of each other.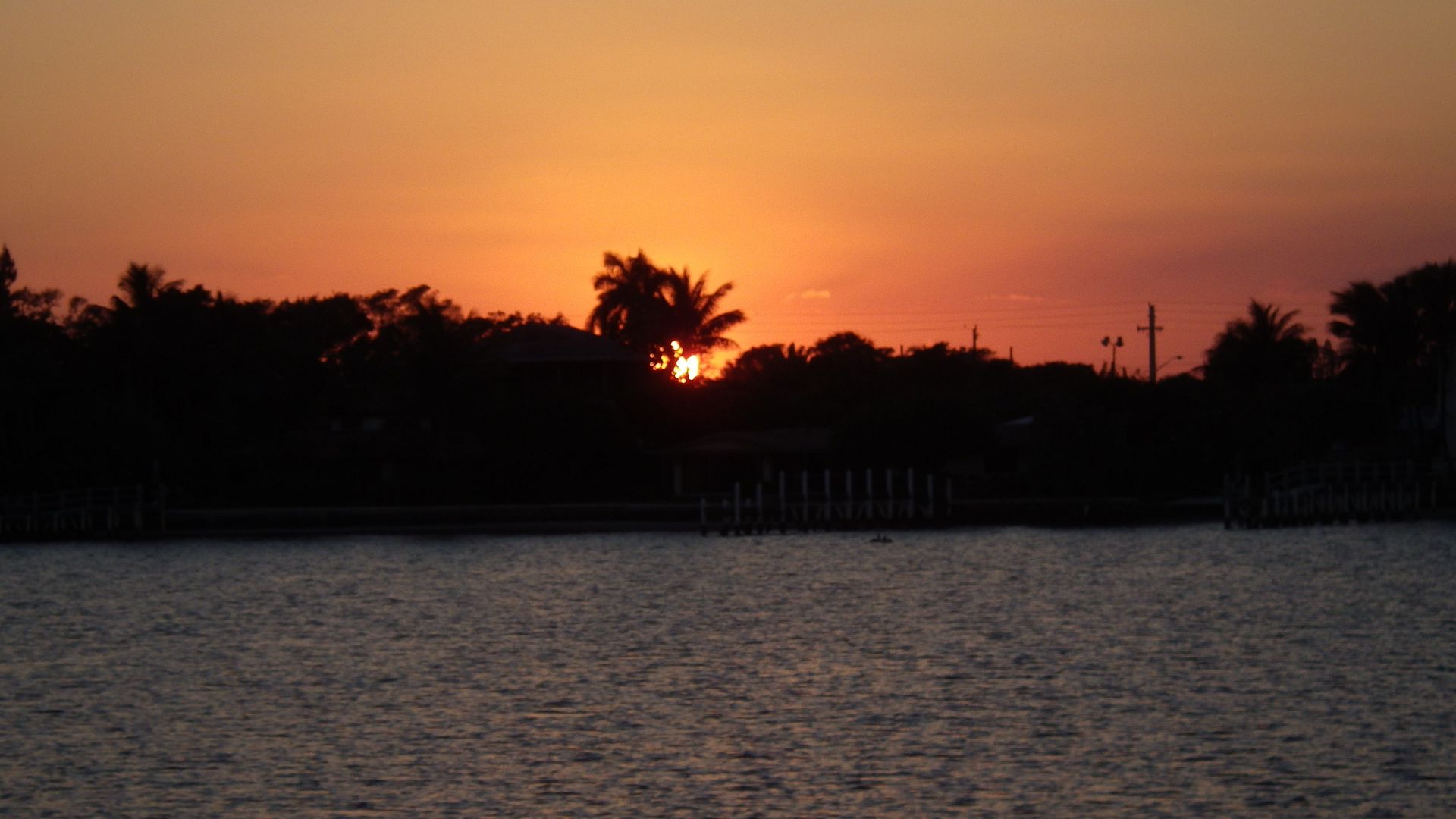 Sunday morning we got up early again and continued the trip South. Bridge after bridge after bridge. I lost count but the good news was that we timed every one of them so we didn't have to wait another 30 minutes for the next opening. By 3 PM we arrived at Lake Sylvia which is a small protected anchorage in Ft. Lauderdale. Sunday was crazy there with all the weekend warriors anchored and partying on their oversized motor yachts. Ever sit next to a car at a light and hear a booming subwoofer in the car next to you? There were several of them in the anchorage on yachts but only louder. At about 7 PM they all headed out to go back to the real world and the anchorage became quite for the night. We will hang out here for a few days while I wait for some things I ordered online to get delivered to a friend's house here, then start South again.
Just when we thought we had seen it all, a fuel boat pulls up to us and asks if we wanted a fill!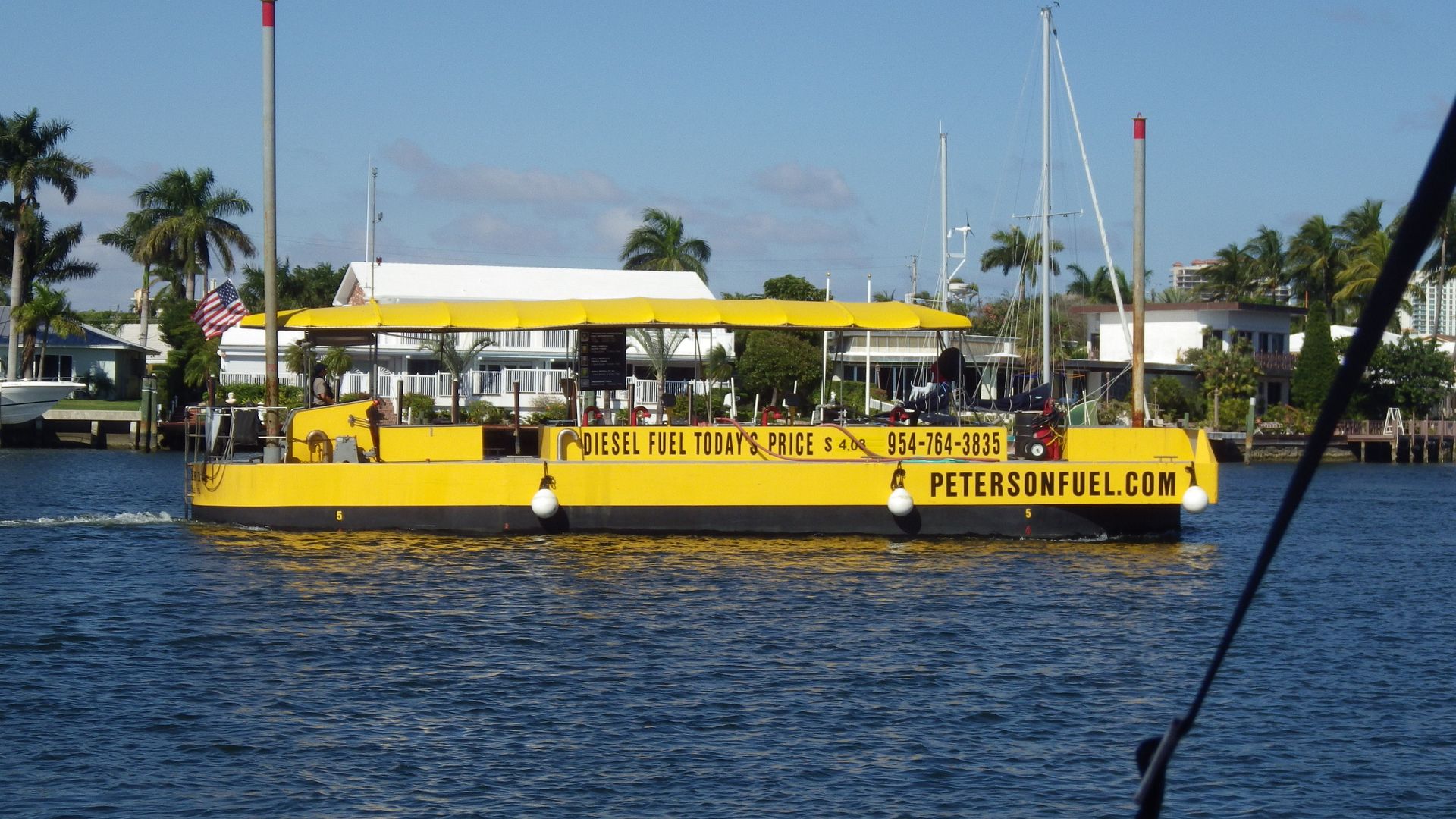 We still have an almost filled tank so we passed. I am still waiting for the ice cream boat to pull up as we ran out of Klondike Bars 2 days ago and I am going into withdrawal.
We would like to give a shout out to Captain Mike for all the useful links to navigation and weather resources he sent us. Thanks Mike!