Pearl has officially been christened with her new name!
Not bad for a do it yourself job if I should say so myself. Now, before you start with the cracks about New Jersey as the home port, Pines Lake is where I grew up and learned to sail and race. It was a special place to grow up and was where my Dad refused to move from and stayed there as an active member of the Pines Lake Sailing Club for the remainder of his life. It just seemed fitting to take a piece of that part of my life on this journey with us.
The side benefit is that if we make any mistakes and get funny looks from other boaters we can say, "hey, gimme a break, I'm from New Jersey" Or, maybe they won't mess with us because we hail from New Jersey. Either way it works fine for us and Pearl.
We did a little research on the customs involved with changing the name of a vessel. All we could say is wow this can be a big process appeasing all the Sea Gods and King Neptune himself. We found the proper process should involve taking the boat out to sea, then pouring a little champagne to the North God and The East God and the West God and then the South God followed by backing down in reverse signifying erasing the old name from the records. Of course the backing down could not be under power if its a sail boat and should be done with full sails up. For you sailors out there you know that this could make for an interesting situation often referred to as being in "irons" where you lose the ability to steer the boat. Maybe this is a sailing test and not a renaming ritual.
After reading a few places that described the renaming ritual we decided to just create our own. It was a fun and abbreviated version where we didn't leave the marina and we felt the Sea Gods would be happy especially if we shared a little of the bubbly with them. Fortunately for the Sea Gods and us some friends of ours from Massachusetts, the Thomas family, happened to be vacationing in Florida a couple weeks ago and gave us this fine gift for just the occasion.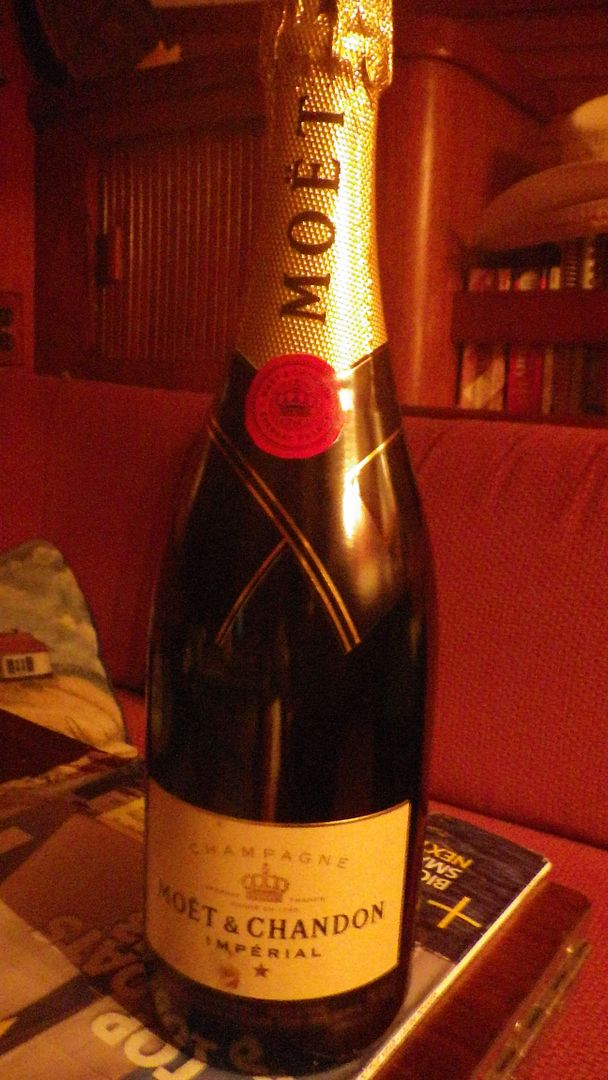 Needless to say the ritual we put together for the christening made sure the Sea Gods got just enough (i.e. a drop or two) to appease them so the rest could be enjoyed by Gayleen and me.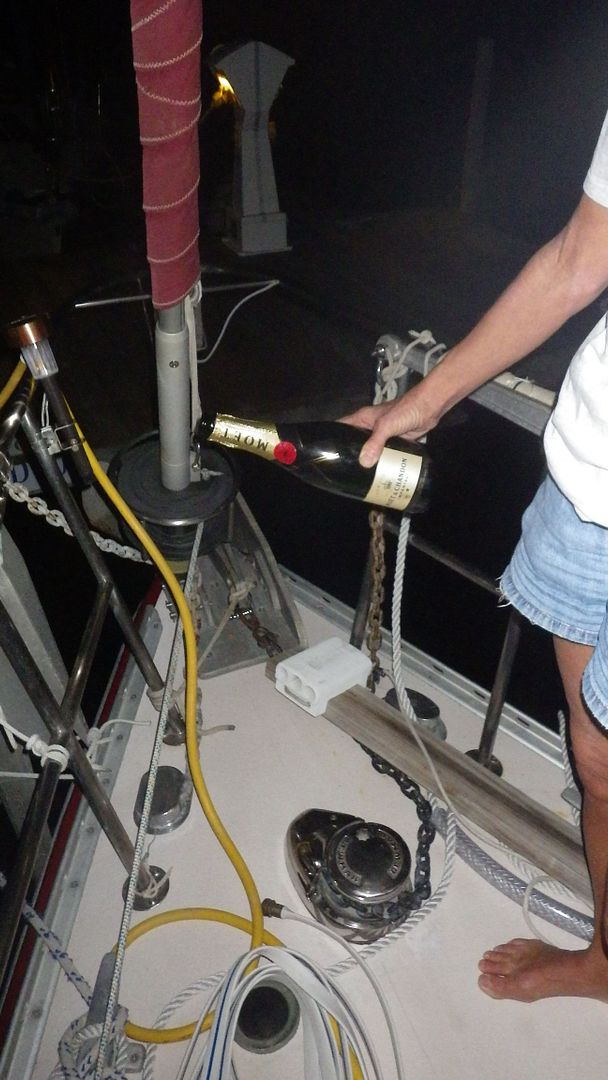 Thank you Thomas family for helping make this a special event.