It's been a great past couple of days. We finally left Cocunut Grove after getting an overdose of Art, rain and winds. We even squeezed in a train ride back up to Miami to walk around the Boat Show and do some shopping. Even small on the dirt adventures like riding a train makes for a fun diversion.
The trip out of Coconut Grove south was a superb day. We left the mooring bright and early and headed out the skinny channel into the center of Biscayne Bay. Turning south we raised the sails in a perfect wind just enough off the nose and went 25 miles on a port tack to reach our destination for the night, Pumpkin Key in the Card Sound. It was our best day yet especially because I got Pearl moving and beat two other sailboats that were headed in the same direction. I didn't know Pearl had it in her! I took credit for beating two of them but Gayleen wouldn't let me take credit for the other 3 because they were at anchor. Yes, I was trimming the sails and acting like a racer although Pearl is far from a Ferrari. In fact she is like racing a Mack truck. On the trip, we really appreciated how she stays very level compared to the newer, light production sailboats out there that we were considering in our purchase decision. We definitely thought our ride would be more comfortable than theirs the way they were heeling over and bouncing off every small wave that came by.
Pumpkin Key is a small Island that is private but you can chose any side you want to anchor in and stay out of the wind. With a light easterly wind that night we chose the west side and had a view of not only the island but we also felt like we were in the expanse of the Card Sound.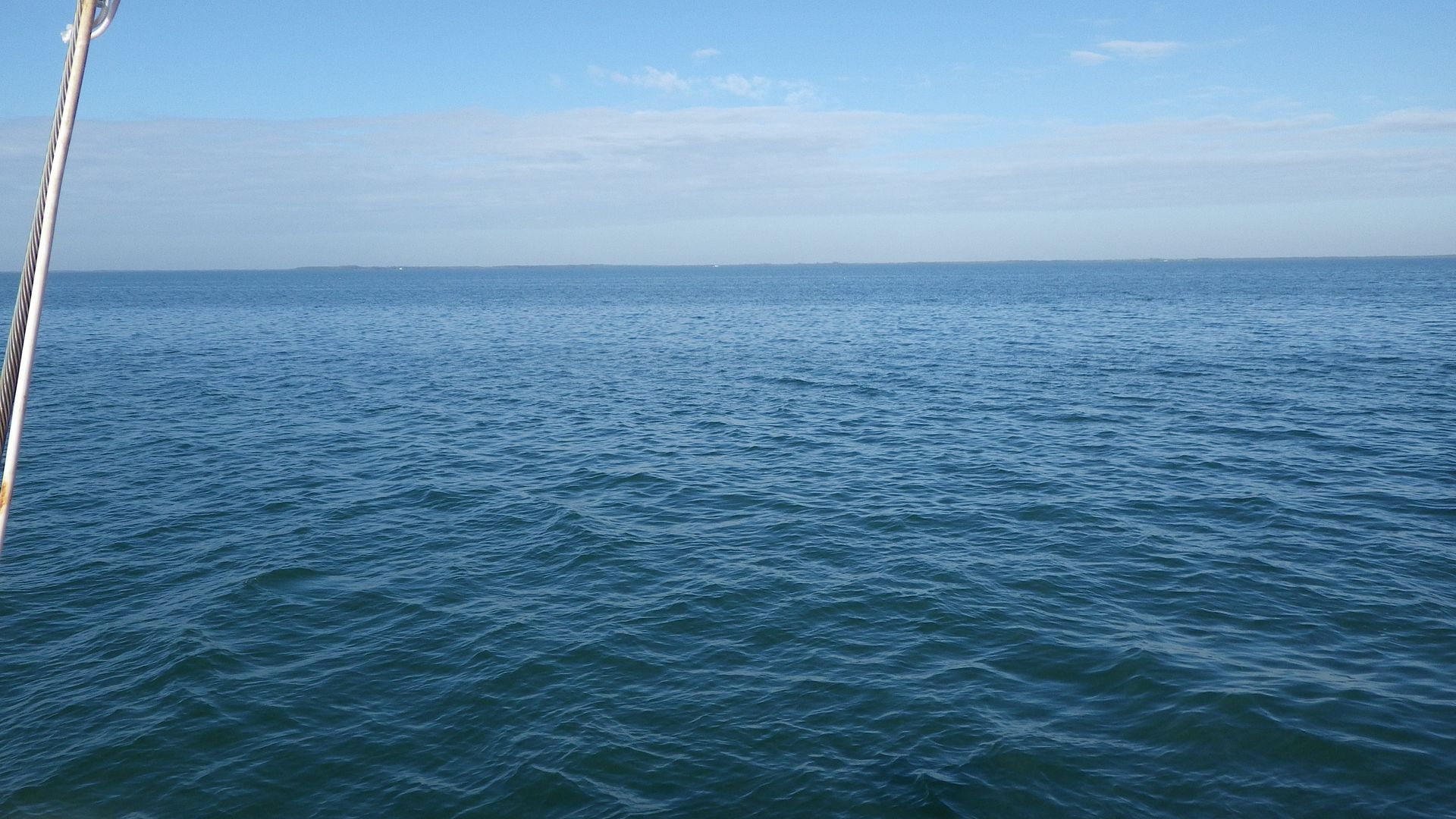 We almost wanted to stay at Pumpkin Key another day but though it best to continue South. We left mid morning in a light air and just put up the Genoa heading almost down wind with a plan on just moving slow with the light wind to see how far we would get. After about an hour we had some exciting visitors! A herd of dolphins decided to join us. I told Gayleen I though it was called a pod of dolphins but I guess in the part of Connecticut she grew up in they would call it a herd. There were about 10 of them and they played in our bow and swan circles around us.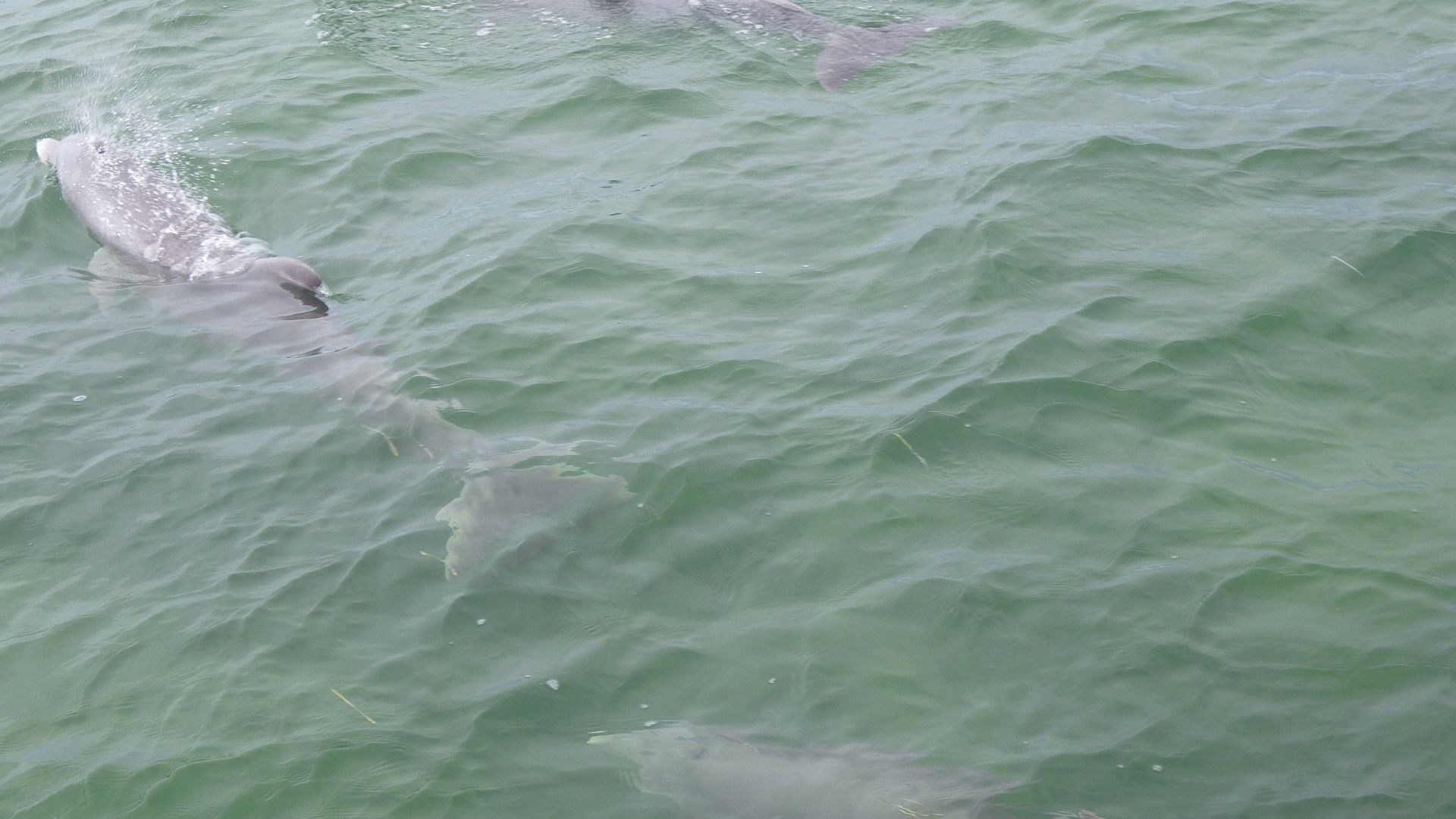 They swam and played along side us for about 30 minutes until we had to motor through a short channel to enter the next bay. Unfortunately, our new friends disappeared just as quickly as they had appeared earlier.
There is never a dull moment with Gayleen on board. When we need entertainment she is always ready to step up and provide some. Today she insisted on fishing as we sailed slowly south. I told her that I needed some help to jibe so she showed me that her many talents include multi-tasking at the helm. This looked scarey but she pulled it as she always does, with style.
Once we had jibed she returned to her normal fishing position ready to land the big one.
Unfortunately her luck wasn't as good as her form, and its microwave hot dogs again for dinner tonight.
.