The time has finally arrived. The official (at least to the insurance companies) end of the hurricane season. It's a good thing we found the safest place in eastern Florida to ride out the storms that never came, but that is a good thing. We enjoyed our hot summer in the very nice Loggerhead Marina in Vero Beach making new friends and enjoying the scenery that was around us.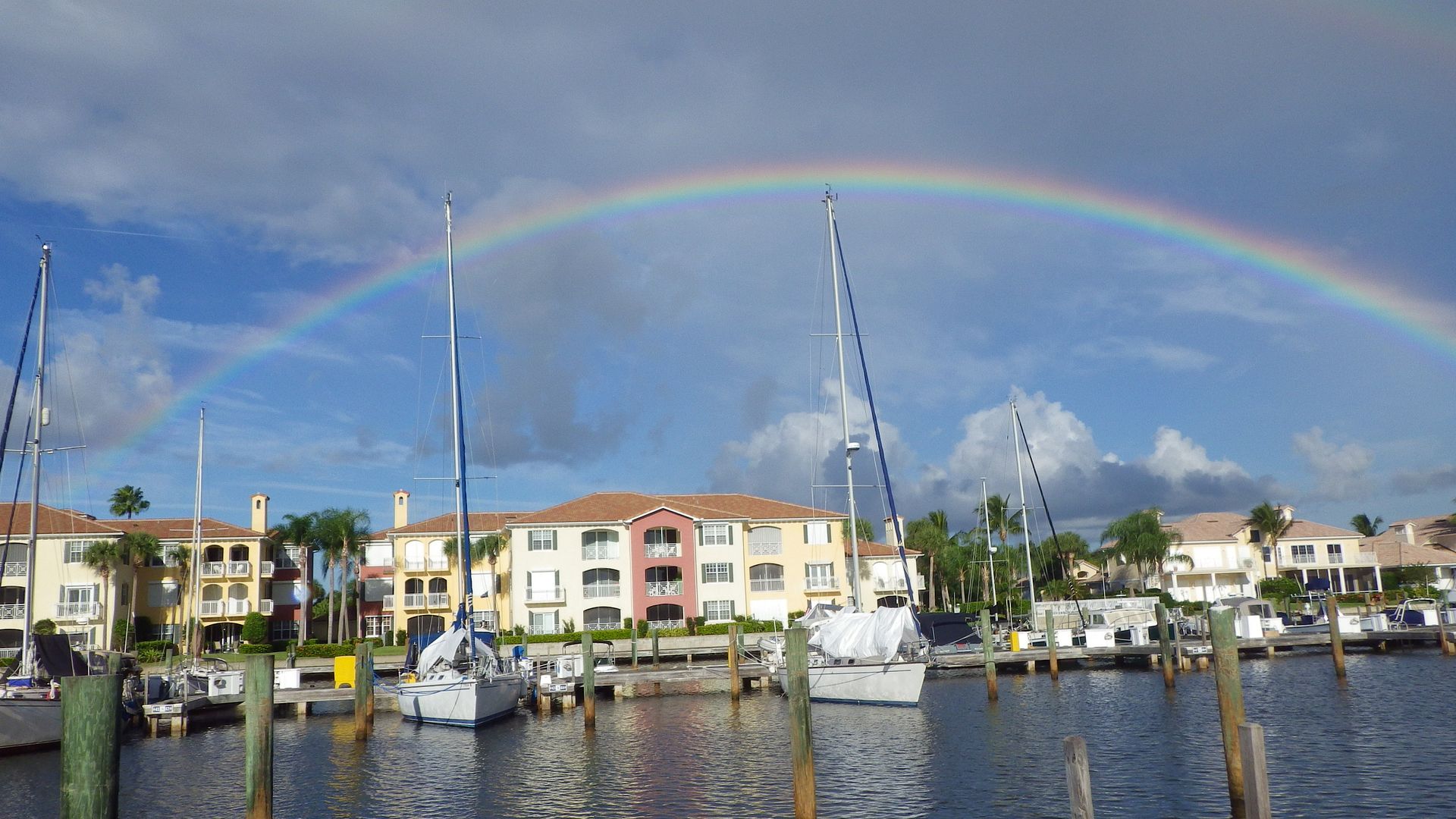 Over the past few weeks it was fun to watch the migration of the snowbirds south to the warm weather of Florida. Our quiet marina became busy with all the Canadians as well as New Englanders returning to their boats and condos that they had left for the summer to go back home in the north country.
We left the Marina two days ago and headed south to Cracker Boy Boatyard in Fort Pierce to have our boat hauled out and get a fresh coat of anti-fouling paint put on the bottom. The trip down was interesting. I knew we were sitting in a marina all summer with things growing on the propeller of our boat but I never imagined that when I put the boat in forward it would only go about half as fast as usual due to the barnacles on the prop. I would have anchored and jumped over to scrape them off but we were lucky to have a nice wind off our beam so we put out the jib and traveled the two hours south at normal speed with the help of the wind. We are a sailboat of course so why not sail?
Originally we thought we would be here a few days but we have discovered a few other items that need to be addressed so we will be here for a little longer. Also, we have sent our main sail to a local sail maker to have some parts of it repaired.
When your boat is hauled out of the water and put on land they call it "being on the hard". The reference is the hard ground but in our case it also means life is a bit harder since we live on the boat. As you can see its a small effort just to get on deck, let alone bring things on and off the boat.
As always we take things in stride knowing this adventure has many challenges and rewards. The people in the yard are really nice and the boating community welcomes new friends wherever you are. Once the work is complete we will be able to make our way back to the Bahamas. We are looking forward to exploring the area south of where we were in the spring called The Exumas. From what we hear it is a beautiful collection of many uninhabited islands as well as small villages.