Just when we thought we would be on our way, a few days of storms moved in followed by a couple of days with wind on the nose. We are tired of motoring so we waited for the winds to swing out of the east. Tomorrow morning ... if all goes well ... we will be on our way up the Chesapeake Bay. Hopefully we will be in Annapolis on Saturday or Sunday. That is one place we were looking forward to spending a little time at. Our previous visits have only been to attend the boat show in the fall.
The extra time wasn't wasted though. We did get a couple of additional important things done on the boat. The first was having the L.E.D. light bulb we bought a few months back installed on the top of the mast. When at anchor you need to have the "anchor light" on top of the mast on all night so other boats know you are there. The old bulb used a lot of electricity so having it on all night was an extra drain on the battery that could be avoided. When we turn the new bulb on, the ammeter on the electrical panel doesn't even budge because it draws so little current. Our friend Butch wanted to try out a new piece of climbing equipment he bought and he offered to go up and do the job. Who was I to say no! Better him than me.
Its very high up there and we can't thank Butch enough for making the trip. One other last item was the installation of a new anchor. Our older Delta plow anchor was going beyond it's years so we upgraded to a new Rocna anchor which is the current state of the art. Hopefully it will hold well for many anchorings. It is nice and shiny. It's a shame that it will spend a good part of it's life buried in mud, sand and grass.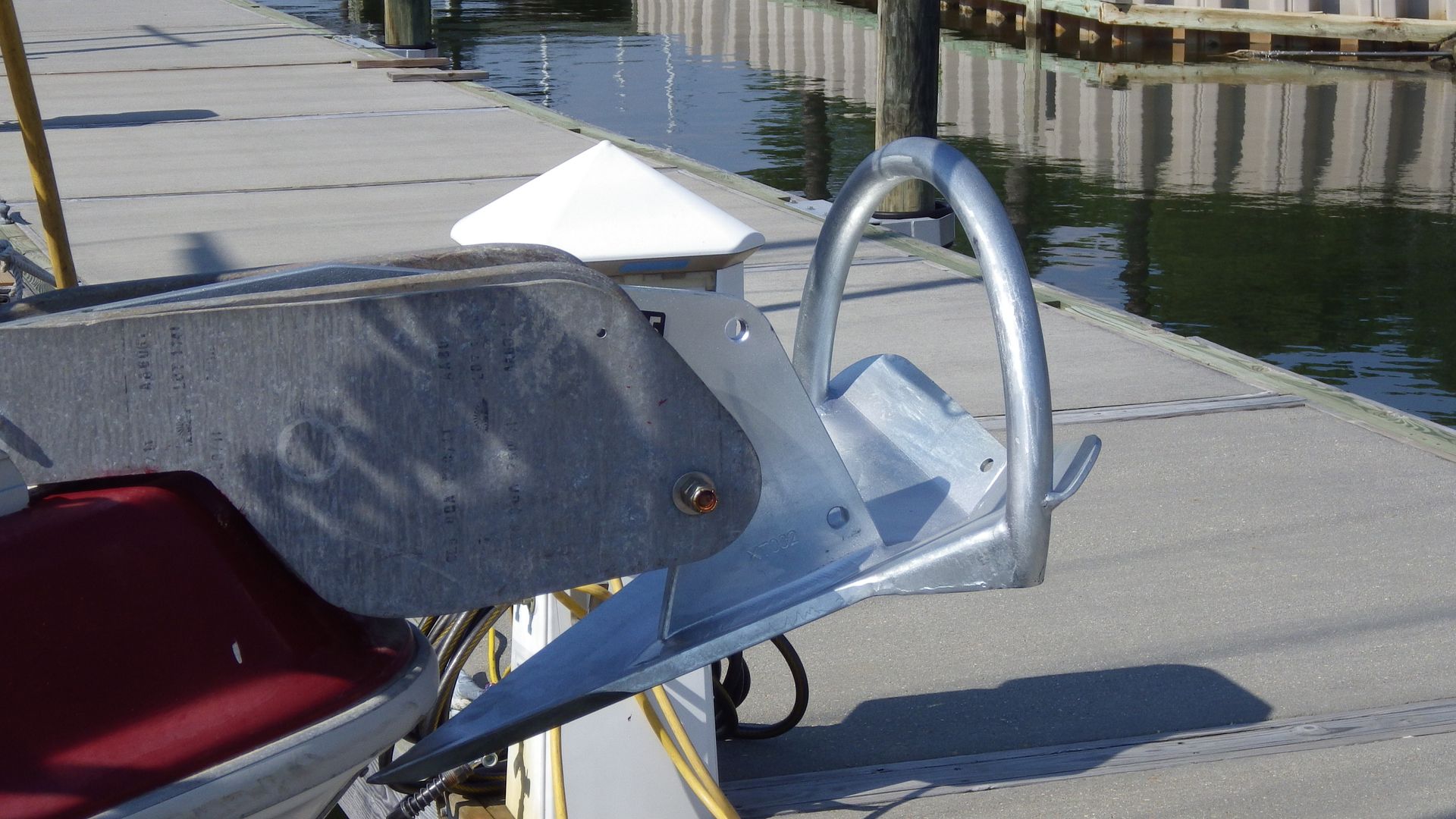 Hopefully, the next installments of the blog will be more about the outdoors and less about boat stuff. We can't wait to untie the lines.